Thank you for your interest in the Solar Rating & Certification Corporation's certifications and listings for solar heating and cooling products!
Whether you are a domestic manufacturer or an international company exporting to North America, ICC-SRCC makes the process of certifying your solar product easy.
There are many pathways to certification, depending on your starting point. For example, the steps to OG-100 certification are different for a brand new collector compared to one that has been certified elsewhere in the world, or for one that has been previously certified by SRCC. But they all start with the ICC-SRCC Application Form. This no-obligation form provides us with the basic information on your needs, products and questions.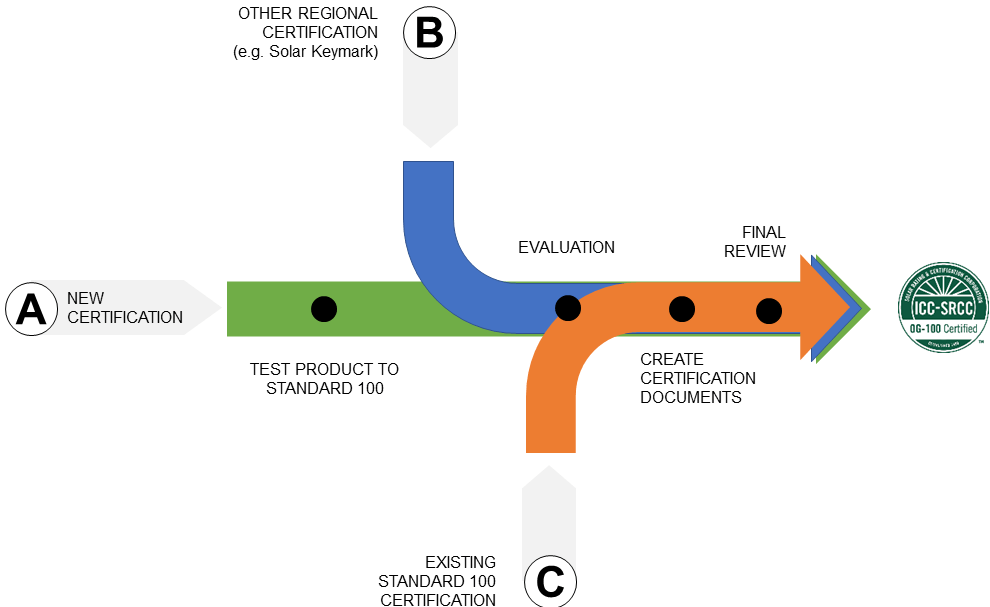 When you send us a completed form, our technical staff will review it and respond to you directly. They will walk you through the certification process and answer any questions you may have. Staff will also describe the documents or testing that will be needed for your specific product and situation, and provide a summary of the certification fees.
But to begin, just send us the completed Application Form or if you have questions, simply contact us. We're happy to help you figure out which certifications will best meet your needs and provide a custom quote if needed. We look forward to working with you.