ICC-SRCC awards several marks to indicate certification and listing of solar heating and cooling products. Check the ICC-SRCC Directory to verify the certification of any marked product.
OG-100
Solar Thermal Collectors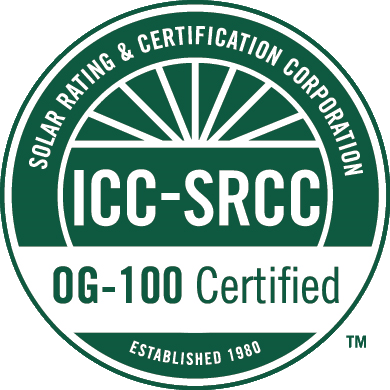 Mark appears on the certified product.
OG-300
Solar Water Heating Systems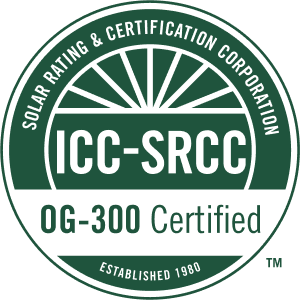 Mark appears in the manual.
CODE LISTINGS
Solar Heating & Cooling Products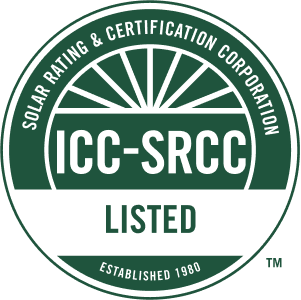 Mark appears on the product or in the manual.
OG-400
Solar Pool & Spa Heating System Program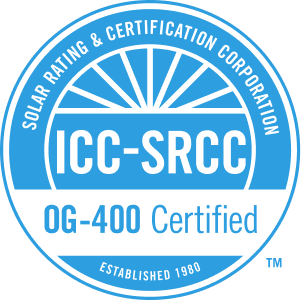 ICC-SRCC LOW LEAD